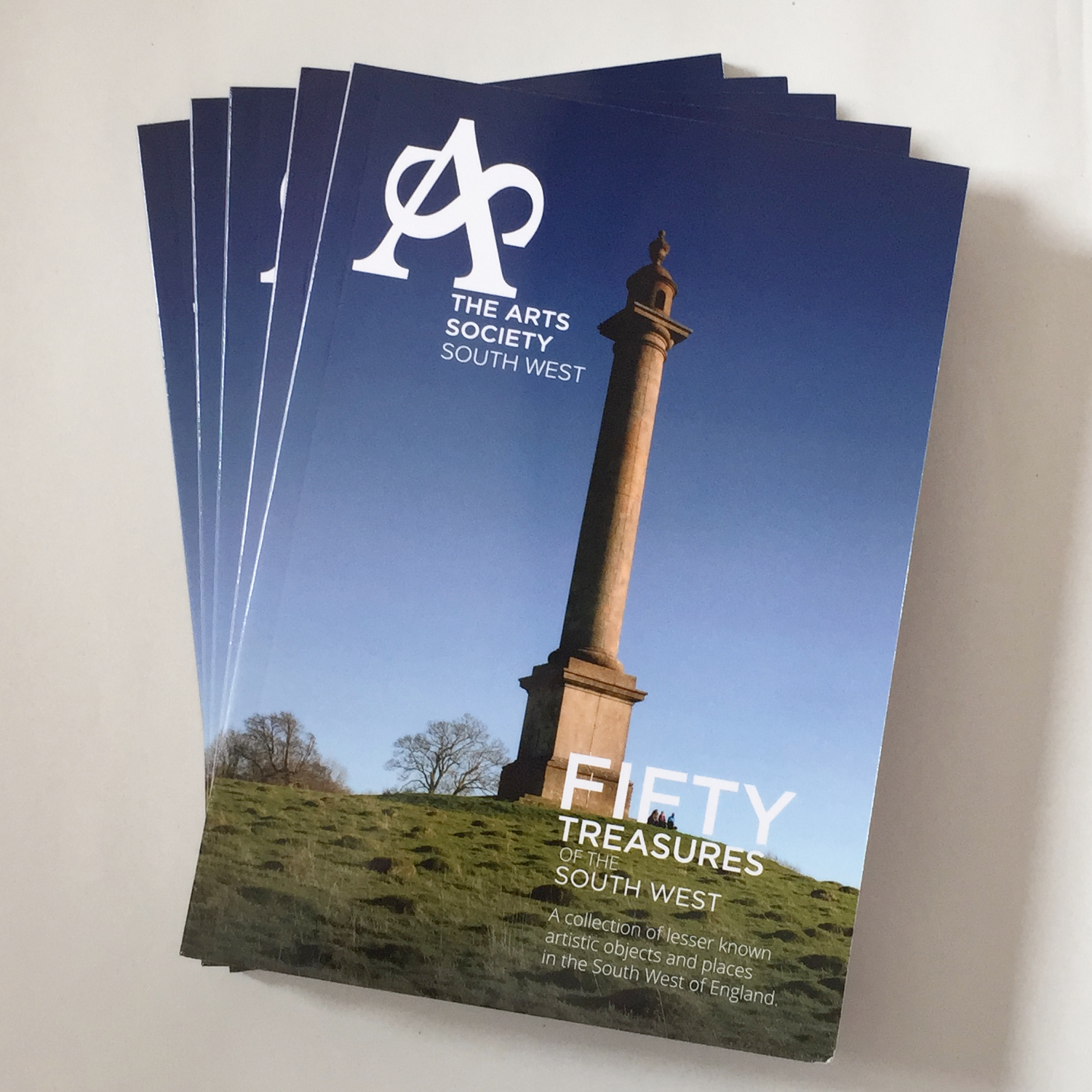 Following the success of the book  Fifty Treasures of the North East and  Fifty Treasures of the North West, The Arts Society South West have launched  the latest publication in the range.
Fifty Teasures of the South West: A collection of lesser known artistic objects and places in the South West of England.
This fully illustrated book by The Arts Societ South West explores some of the highlights of the region, selected by local members of The Arts Society.
The price includes P&P