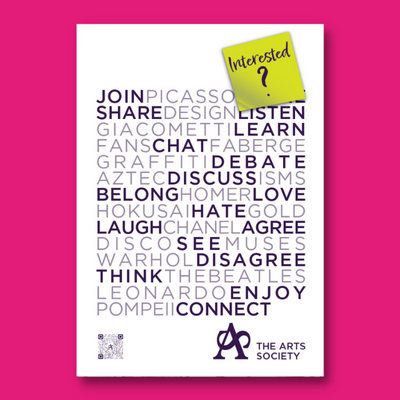 Local Arts Societies have so much variety and interesting content to offer, it is hard to capture this on a poster.
We've tried to capture this through evocative, eclectic and wide-ranging arts terms and action words that describe, to a small degree, what Societies offer.
We've added a digital post it note to the poster to suggest a personal touch, a recommendation from a friend, a sort of invitation to draw the viewer in. This is to raise general awareness for The Arts Society: if people want to find out more, they can use the QR code or can google The Arts Society.